home inspections boise
Certified and Fully Insured • One Fee, No Additional Charges • Easy to Read, Full Color Reports • Flexible Availability • Summary Page to get a Quick Synopsis
Home Inspections Boise
Certified and Fully Insured
One Fee, No Additional Charges
Easy to Read, Full Color Reports
Flexible Availability Summary Page to get a Quick Synopsis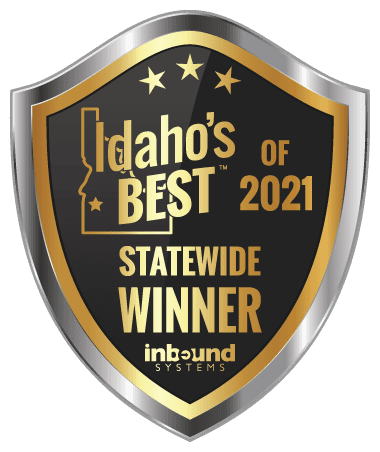 Armand with Inspect was AMAZING. He went above and beyond his job description to inspect the home properly. When calling the office the girls were able to answer all my questions and there rates are very competitive and fair. I'm so happy I choose this company and to have the opportunity to work with such a dependable, thank you again for all ur hard work.

Armand have Incredibly knowledgeable, detailed, kind, caring, and flexible. Amazing inspection reports that are super easy to read and digest. Very quick turnaround. Will definitely use Summit Home Inspections again and would highly recommend A real breath of fresh air in the home inspection industry.

We are in the process of buying a new home and we used Armand for our inspection. dig deep to make sure didn't miss anything as well as made sure they checked everything based Anything that could be done by us after we closed they told us, anything needed done sooner they also wrote down to be sure it was done! Definitely recommend.

I had Armand come out and inspect a house I was interested in buying. He was very thorough the house I wanted to buy had so many expensive issues that needed attention. Armand walked through whole house inside and out and explained everything to me. made sure I understood what he was talking about. the best at his job I will definitely request him again when I find another house that needs inspected.

I highly recommend Armand Inspection very personable, honest and knowledgeable. There is a reason Armand works along side the top real estate professionals. he is my first call when I need a detailed property inspection thanks for taking care of our home as if it were your own.

Our inspector did a very great job with the inspection. Armand was very helpful and informative, explained things with ease and made us feel comfortable. I would highly recommend to get an inspection done with them! Setting appointment and payment was so easy and fast! Thank you for helping us.

You will not find a Armand better home inspector/ Organized, knowledgeable, and very professional. Armand went through every page of his inspection report with us to make sure we understood. We moved into the home a little over a month ago and have had no surprises.

We just came from a home inspection with Armand inspections was thorough and concise and spent over 4 hours looking at the property After he was finished went through his entire report with us while on the premises and followed up with up with an equally impressive written report We we impressed with his work and knowledge.Armand also did a pool and termite inspection and would be the first petspe we would contact if we needed another home inspection.
Quality service with top of the line reports!
We provide the personal attention and service you deserve!
Partial inspections i.e. crawl space or attic only
1 year warranty on all inspections
Crawl space and attic included
Pre-purchase inspections
Per listing inspection
Sample inspections of recent reports available. Report includes a summary page to get a quick synopsis of the homes condition. You'll agree that we're the best.
Summit Home Inspections is an independent, locally owned business serving the entire Treasure Valley, Mountain Home, Twin Falls, and surrounding areas. We are very flexible with scheduling.